Are you literally saying you encountered angels? Well that's a good question, we might have, we certainly encountered people that providentially showed up to help and encourage us through this difficult journey of finding out our daughter has a life threatening heart condition. I hope your faith will be strengthened and you will bless God when you read this post.
The first token of God's care for us during this trial was on February 13, after we came home from Ottawa, when Amanda had the catheter surgery, the underground water line was frozen going to the log barn. This may not sound like a big deal to you but carrying a number of buckets of water a day was not something I relished doing for the rest of the winter. For the first day after I just carried water but in the evening it crossed my mind I could pray and the Lord could thaw the pipe. I somewhat casually prayed as I left the barn that the Lord would thaw the pipe for me and sort of forgot about it. The morning of February 15  I remembered my little prayer and I reminded the Lord that he really could thaw the pipe if he wanted to. I did not carry water to the barn but tryed the hydrant and praise the Lord, the water came! It was a very cold night and would hardly have thawed naturally. I wept with tears of gratitude, I chose to believe it was a miracle, a little " token for good" from the Lord to show us he is with us.
The next extra ordinary token of God's care for us took place on March 7, the day Amanda was officially diagnosed with RCM, we received the news she needs a heart transplant and that we need to move to Toronto. We left CHEO hospital in a daze, I'll never forget how much older I felt after leaving the clinic that day. It was afternoon and we still didn't have lunch. We didn't feel hungry so we started to drive home but soon thought it might be wise to eat something. We stopped at the Wendys / Tim Hortons at Terry Fox and Hazeldean Rd in Kanata. I had just finished my lunch and went to the restroom when this stranger came walking to our table and gave Patricia a 25.00 Tim's gift card and said " this is for you" and walked away. This has never happened to either of us before and it seemed almost like an angel came and gave us the card just as a little reminder that God still cares for us and that he is still in control. Even if it was just a stranger doing a random act of kindness, it still was absolutely providential and was a huge help to us to make the trip home and tell the other children the shocking news.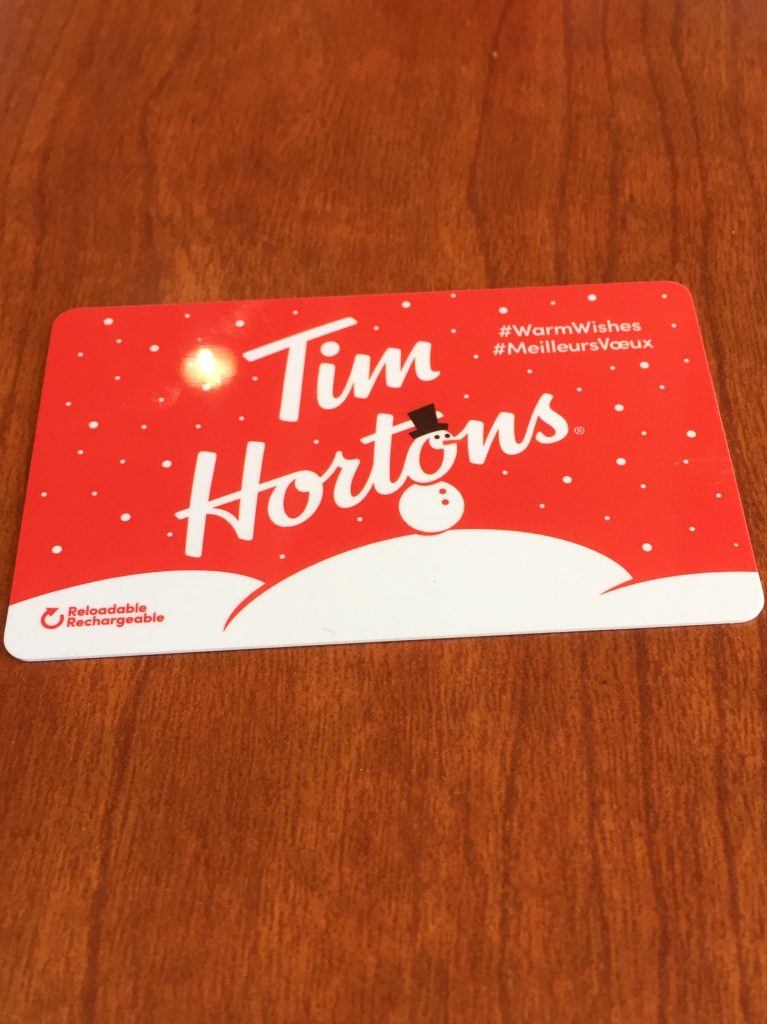 Patricia had a bit of shopping to do in Kanata on our way home so I stayed in the car and contacted our pastor and a few family members about the crisis we are facing. As we were making the increasingly familiar drive home a sense of direction developed. We would go ahead and get Amanda on the heart transplant list if no objections were given from the elders of the church. Our whole family would move to Toronto, our animals would be sold or given to friends to babysit and I would come home to work in the shop a few days a week. We figured I could get as much work done in three 12 hour work days as I do now in 5 days with family and farm responsibilities. This plan felt like it was given to us by the Lord and was a real blessing to be able to give the other children a picture of what life might look like going forward.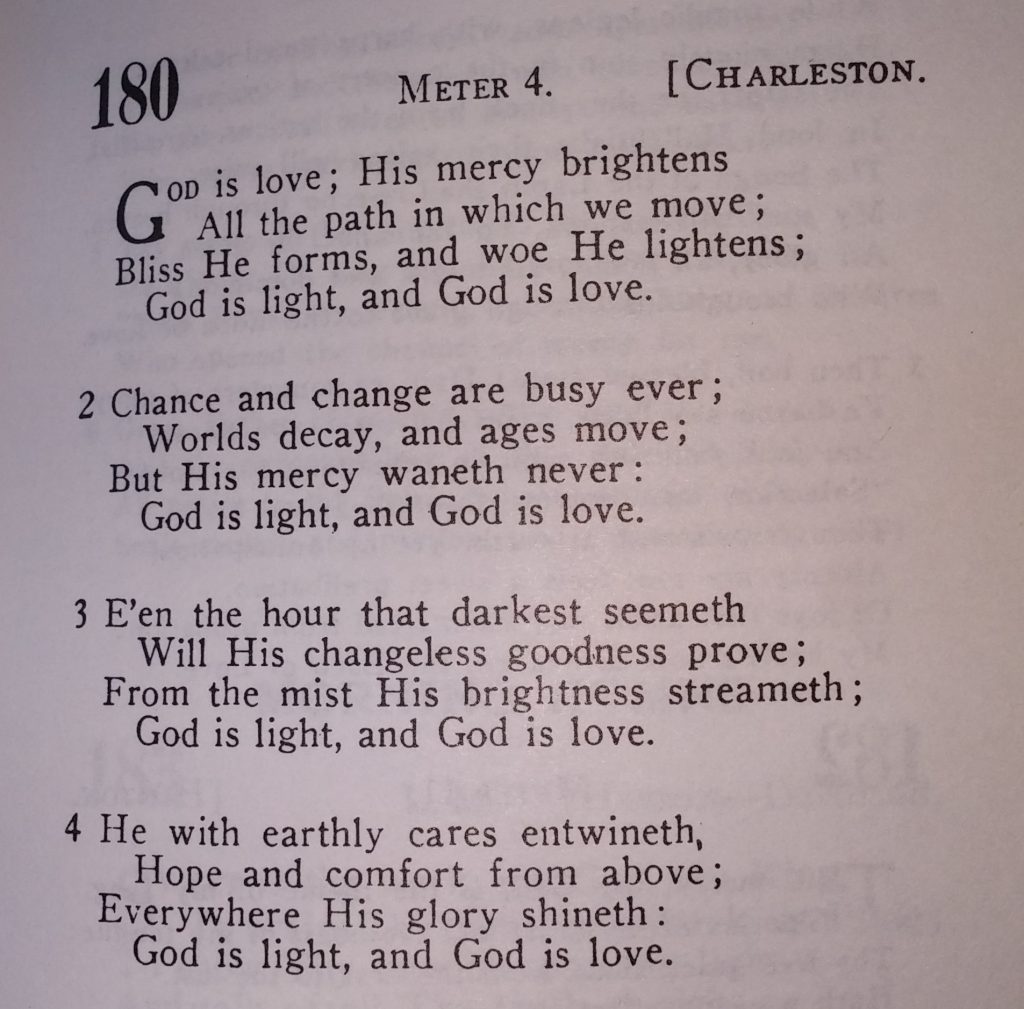 I didn't sleep the best the first night, there was just to many changes to mentally process, however by morning a song came to my mind that we sang at our wedding over 17 years ago. So much of the hymn was relevant to our situation, "Chance and change are busy ever". life was sure bringing changes. "Worlds decay and ages move" Amanda's condition is a result of a degenerating world. "E'en the hour that darkest seemeth Will his changeless goodness prove" The Tim card incident was God proving his goodness in a really difficult hour.
The next Morning, March 8 the pastors and their wives from our local church, Peter and Eva Dyck and Daniel and Lorraine Horst, came to our house for a special time of committing Amanda to the Lord and asking for healing if its his will. There were a lot of tears shed that morning but it brought tremendous comfort and strength to all of us.
That afternoon while I was out in the barn doing chores, I was wondering how we would be able to pay for rent in Toronto when this thought came to me that we know enough generous people in the farm and business community that considerable funds can be raised. While I was outside Patricia's friend Kelly stopped in to see her and offered to start a gofundme page in our behalf.
Somewhere along the line, I send an email to many of my business connections, letting them know what is going on in our family. We are hoping to keep the business running as usual but I thought it best if the people I work with both customers and  suppliers have an idea of what is going on. Thanks to my generous customers and suppliers who have chipped in significantly to our trust account and Go-Fund-me page! About a week later I got a call from my account manager at Kindred Credit Union. He informed me he shared  our situation with the rest of his colleagues and they wanted to do something to help me so they temporarily changed the terms of our mortgage in order to free up more of our income for rent or increased living expenses in the city. God was again using good people to show us his care for us! Thank you God and thank you Kindred Credit Union!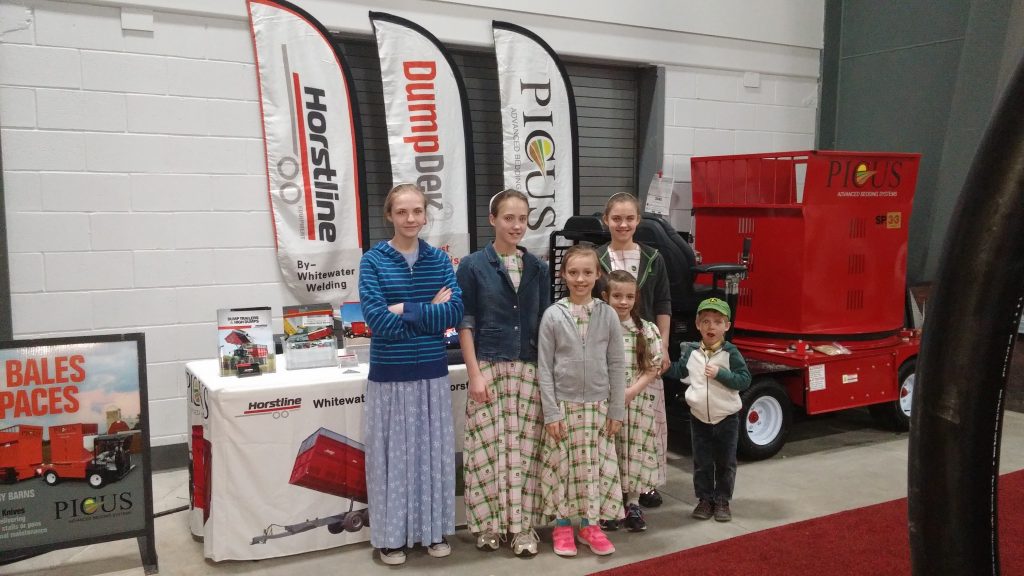 The week after we learned Amanda needs a heart transplant, March 12-14, was the Ottawa Valley Farm Show in which we always have an exhibit for our business. It was a bit hard to go to the show with the whole crisis on our minds but it turn out to be a blessing as many folks came to us to wish us well and say they are praying for us. We were able to form closer friendships with a few other folks that are going through a difficult time themselves. A number of people told us of folks they know that have had successful heart transplants, some as much as twenty years ago, and were still doing well which helped give us hope. On the last day of the show while Brandon and I were driving to Ottawa our truck sound system, as it randomly does sometimes, started to play music via my phone. One of the first songs it played which really spoke to me was "O the Thought that Jesus Loves Me" by the Collingsworth Family.
Oh The Thought That Jesus Loves Me
Oh the thought that Jesus loves me
More than I can understand
Fills my heart with calm assurance
I am safe inside His plan
So I will let it change and heal me
Let it ease my troubled mind.
Oh the thought that Jesus loves me
That he loves me for all time.
O the thought that Jesus loves me
And He loves what I will be.
Some sweet day
When He has finished
His creative work in me.
O the thought that Jesus loves me
Loved when we were far apart.
When my will was set against Him
Loved enough to win my heart.
I will let it change and heal me
Let it ease my troubled mind.
Oh the thought that Jesus loves me
That he loves me for all time.
Oh the thought that Jesus loves me
That He'd choose a cross to die
Take the death I was deserving
Just to offer me new life.
So I will let it change and heal me
Let it ease my troubled mind.
Oh the thought that Jesus loves me
That he loves me for all time.
 Move to a Mansion?
We had some interesting humor to lighten things up in the weeks since we found out Amanda needs the heart transplant. Patricia was at our chiropractor telling him about Amanda and us needing to move to Toronto. He had just seen on the news that the mansion owned by the late couple Barry and Honey Sherman from Toronto who were mysteriously murdered last year was to be demolished because nobody wanted to buy the house. He jokingly said we should try to rent that mansion and maybe after our family would have lived in it for a year or two they would be able to get the seven million they were asking for it. We had lots of fun talking about how maybe the cook and the gardener would come along as well and just imagining how it wold be to live in a house like that. Just for fun, I did some research online and was able to get in touch by email with a friend of the family. I told him about our situation and offered that we could move into the house if they are interested in reconsidering the demolition. He said he passed the email on to their daughter! Understandably we never heard back but it was fun imagining.
Although we never heard back from the Sherman family we did get an offer for a 4 bedroom house to rent. One of our egg customers, Doug Grove, who grew up near Markham, when he heard about our needing to find housing in Toronto asked if he could send details of our situation to his friends and relatives in Toronto and Markham. A few days later someone responded with an offer for a 4 bedroom house we could rent, for a reasonable price, on a country road, just outside the city of Markham
We have a series of 20 appointments with Amanda April, 15-18 at Sick Kids Hospital in Toronto. I hope to send update during our stay in the city or as soon as we are back. We do not know yet when we need to move, but probably about the first of May.
Subscribe to our blog and walk with us as our story unfolds.  
PS. We'll be happy to give more exiting details about the place we plan to rent……