This post is a continuation of my last post (from Hardwood Lake to Toronto) so you'll want to read it first. It's a chronicle of our experience spending most of a week in the city because my daughter Amanda has a series of appointments at Sick Kids Hospital.
Chest Pain from to much Walking
On Monday after we were done at the hospital we tried to slowly walk a few blocks to a store to grab a few groceries but Amanda kept having to stop because of chest pain. We took our groceries back to the apartment but didn't have time to eat before we had to go out again for an appointment, at Segway Ontario, to look at some scooters for Amanda.
By now we were wise enough to have purchased "Presto cards" to make transit riding even easier, however we still had a challenge getting there. There was a streetcar broken down on the track on our route so the bus needed to detour. We managed to get to Union Station via the subway, while still struggling to walk anywhere without Amanda getting chest pain. We were in front of Union Station, just across the street from the bus stop waiting for our last ride to the scooter dealer. Amanda's heart just had enough walking for the day and we ended up waiting on the sidewalk wondering if we need an ambulance ride back to the hospital. She finally was able to shuffle across the street in time to catch the bus. By now we were quite late but we had contacted the salesman and he was waiting for us.
It didn't take us long to discover how long it takes to travel a short distance in the city. We could have driven the 80km from our farm to Renfrew, in the time it took with public transit to go 6 km from our apartment to the scooter store. I recall how an acquaintance of ours who moved to Palmer Rapids from the city said, "out here if you're driving behind another car you call it traffic".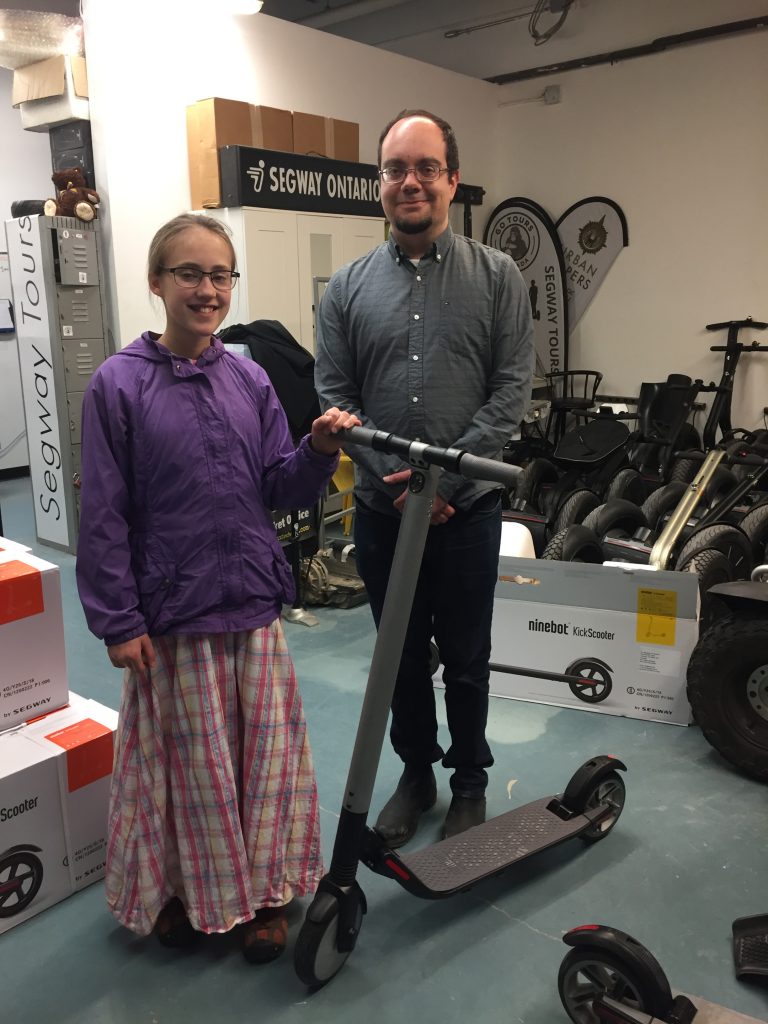 Amanda gets her Scooter
We were really impressed with one of the scooters, the price was reasonable and we had enough cash donations to date to cover the purchase. Thanks everyone! This scooter is an absolute game changer for Amanda, she is now able to get around almost like normal! It's battery operated and easily folds so it can be taken on a bus and fits in the back of our little Honda car. By the time we had finished the purchase, we all were exhausted and it was getting dark, so we hired a taxi to take us back to the apartment the fast way. This was a long day with lots of new experiences!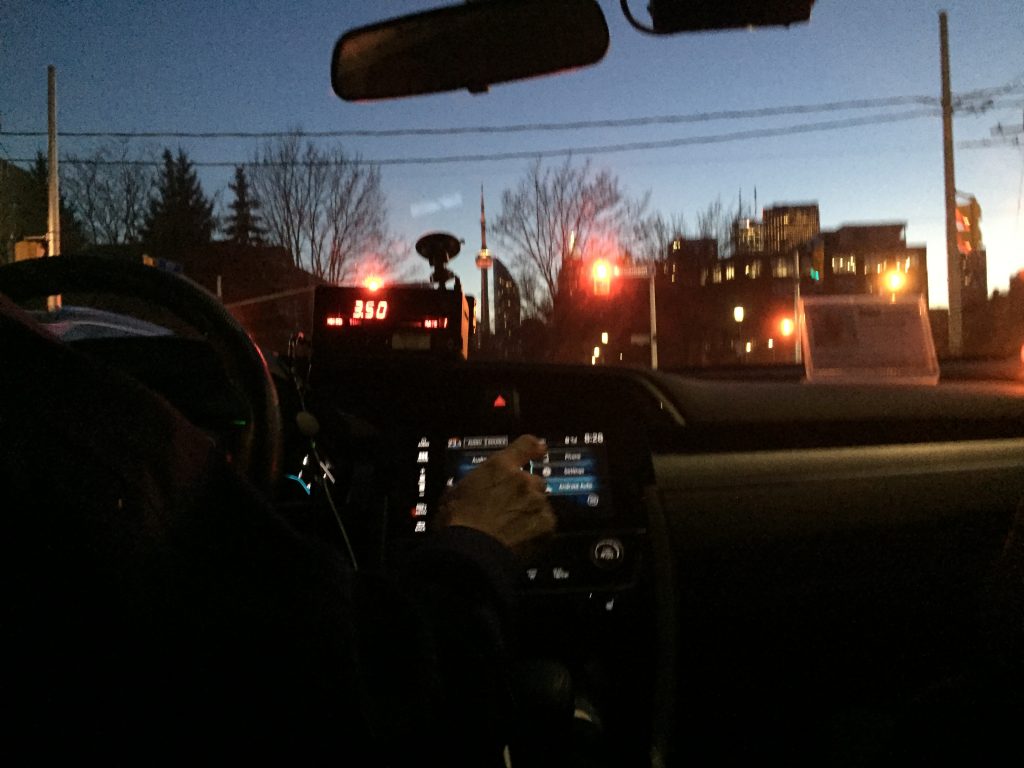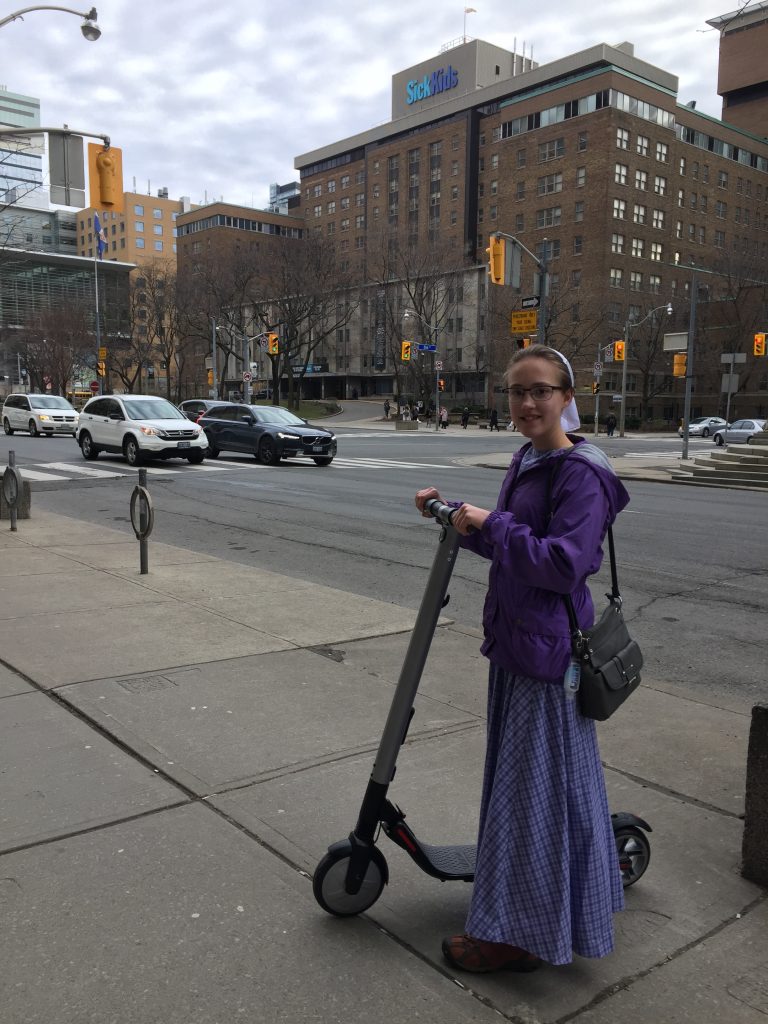 Buying the scooter was the greatest thing we could have done. We were now free to walk as far and as fast as we wanted. She had hardly any chest pain the rest of the week as she didn't need to walk much. She even used it in the hallways of the hospital. There's considerable walking this week in the hospital with twenty appointments all over this large hospital.
Everyone on the transplant team was impressed with the electric scooter and thought it's the best thing for her. I plan to make labels for it, to identify it as a mobility device, to avoid the occasional disapproving looks or comments when it's used inside buildings. I hope Segway gets lots of referrals from Sick Kids Hospital, we certainly give it a 5 star review! Finding this scooter was a result of Patricia doing considerable research over the past month.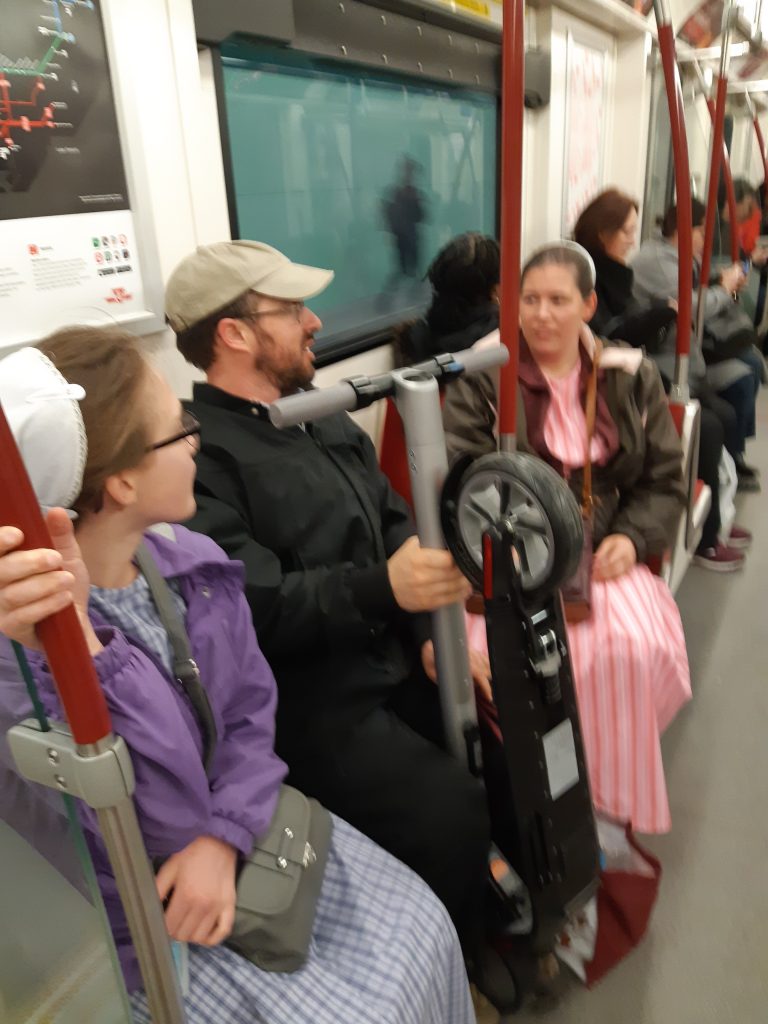 Exploring downtown Toronto
On Tuesday afternoon my sister Bethany came to meet us after we were done in the hospital. Bethany is a part time councilor with Caring for the Heart and has a keen interest in her nieces and nephews. Her interest in Amanda's emotional and mental well-being will be an asset on this journey. She hopes to be available to stay with our family when Amanda gets called in for the transplant. She wanted to get familiar with getting around in the city. We did some exploring and window shopping before going back to the apartment.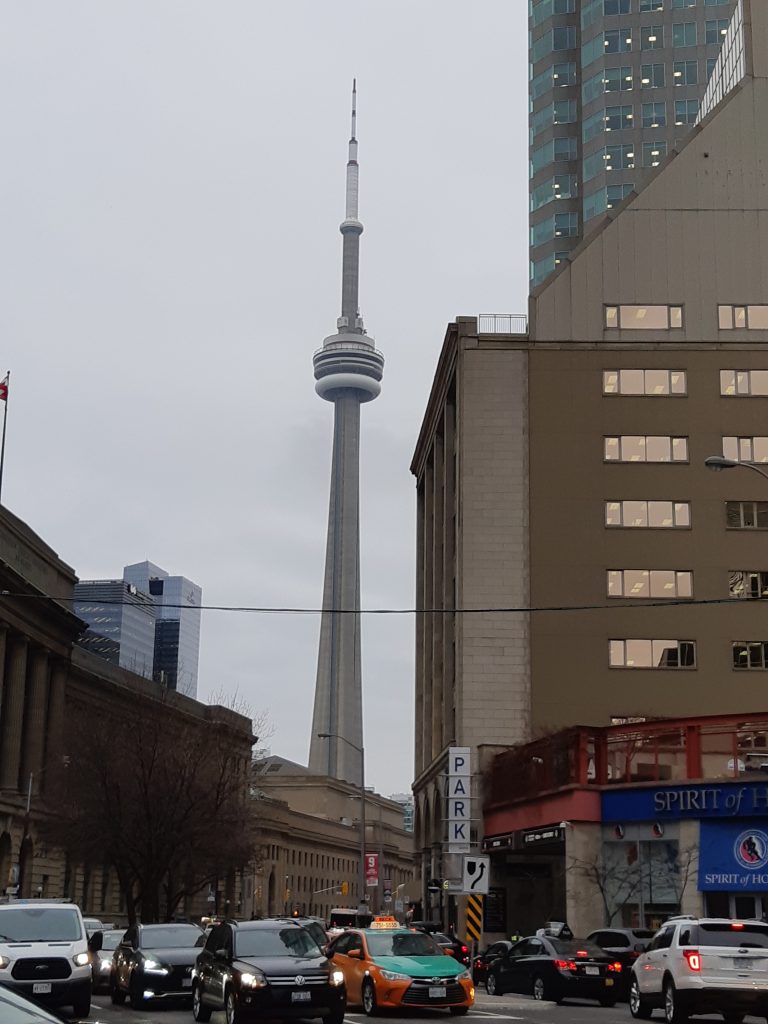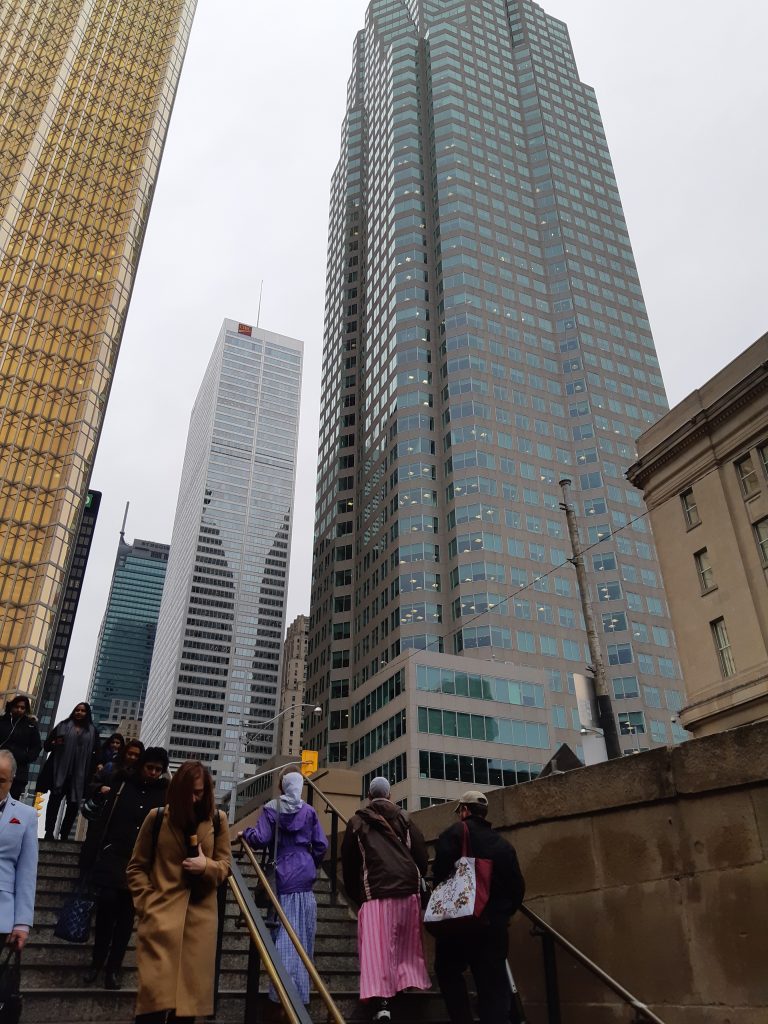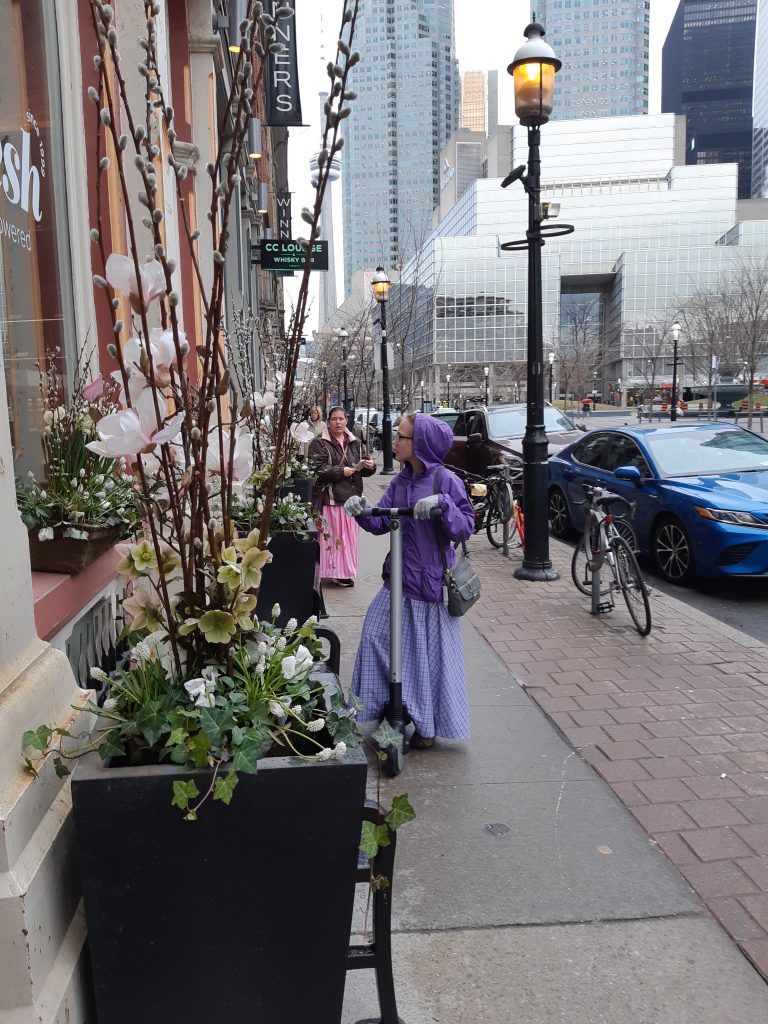 The CBC want an interview
On another note of interest, this week Stu Mills from the CBC contacted me and wondered if we would be Interested in doing an interview. He is host of Ottawa Morning on CBC Radio however he asked if its OK if content got used for the radio, internet and TV. Next week is National Organ and Tissue Donation Awareness Week. He saw our story on GoFundMe, read our blog and thought we have an interesting story to share. I teased Amanda that she might get famous and she just smiled and shrugged her shoulders.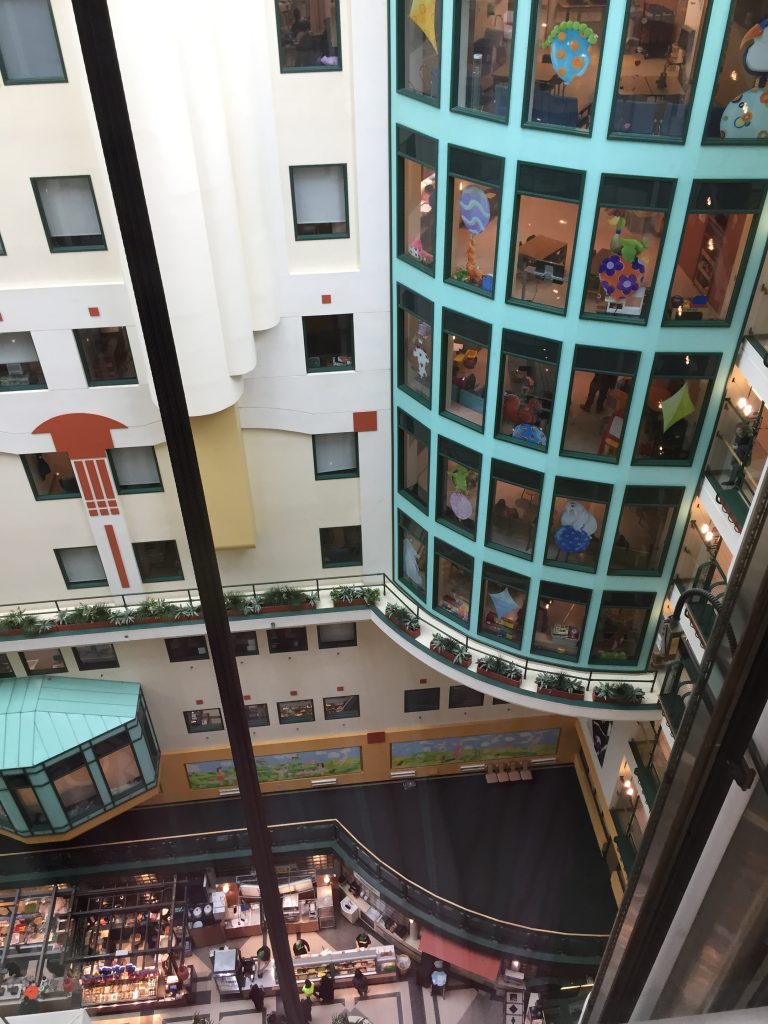 Transplant Assessment Completed
Most of the appointments this week were not stressful. There were lots of tests however a number of the appointments were to inform us about the process and for providing support. What we learned this week about heart transplants was mostly reassuring. One of the appointments Thursday morning was with the transplant surgeon who confirms he is recommending she is listed as soon as possible. He is only part of the team but his recommendation has substantial influence. Listing as soon as possible is what we expected and what we are preparing for. Many of the other team members always talked about "if and when she gets put on the transplant list". We also learned from him that she is in the lowest risk / highest success rate category for heart transplants. The risk will increase as her condition gets worse, which apart from divine intervention, will continue to happen, therefore waiting is counterproductive. The team will have a meeting soon to make a decision but since it's quite sure it will be a go ahead, we will continue with preparations to move.
At our last appointment, when the doctor found out we are from the Bancroft area, she informed us she spent a lot of time at Fraser Lake Camp near Bancroft. It turns out she went to Willow Grove Camp as a child, which is right next to the house we will be renting in Markham. She knows Brian Drudge who runs the camp and owns the house we plan to rent.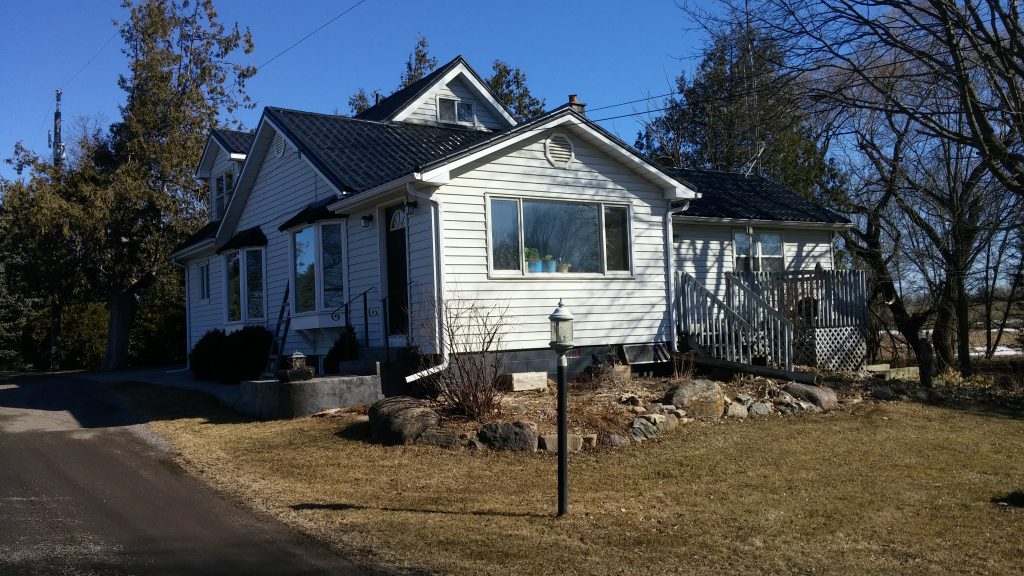 We were done at the hospital Thursday noon but stopped in at the "Markham house" on the way home to see Brian and Bonnie Drudge and discuss a few more details. We arrived home in the evening to some excited children and a nice clean orderly house. Thanks for keeping house and caring for the children this week Missy and Charles! Overall everything went well this week but are we ever exhausted!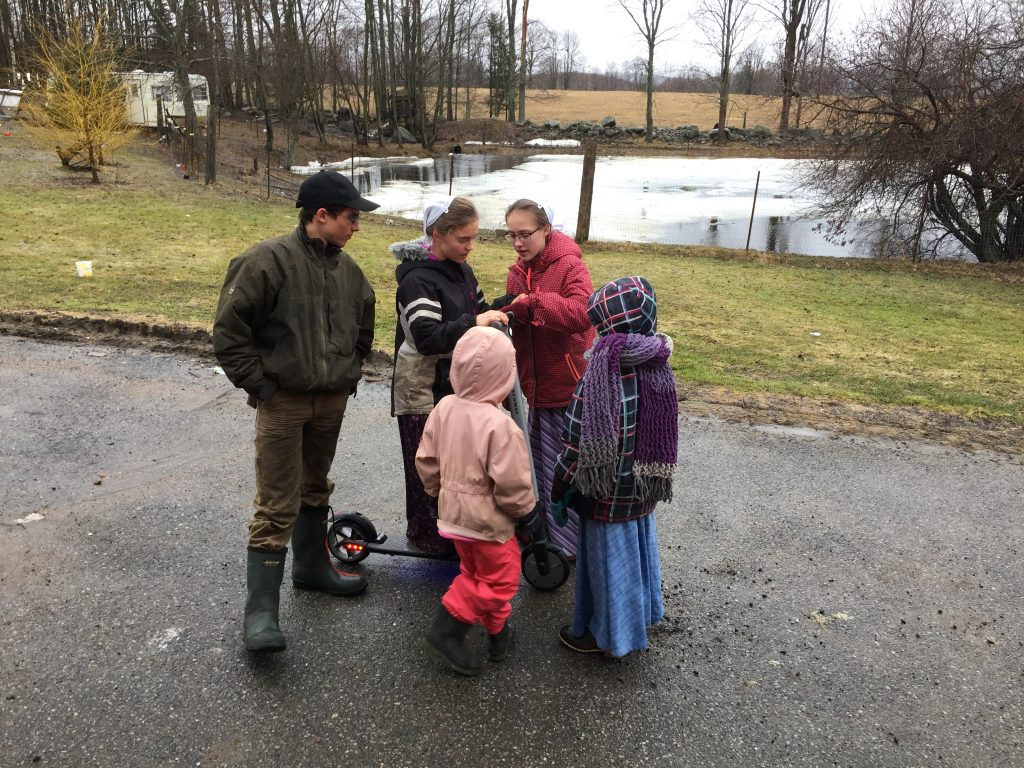 No pressure, but if you're able, below is a link for making donations.
https://www.gofundme.com/f/14-year-old-needs-heart-transplant