The assessment process before Amanda is put on the heart transplant waiting list is taking longer than the estimated time frame we were given at the start. We are learning patience and are staying busy however it is hard on the family expecting to pack up and leave for the city shortly but not being able to move ahead with preparations.
Vacation Plans
A few days ago we found out that it will still take the transplant team a few more weeks to finish Amanda's assessment so I decided I will take the family on a trip to Prince Edward Island. Nobody objected! Lord willing we plan to leave later next week and be gone for at least a week. We had been making plans and saving up money for over a year to take an RV trip to the east coast this summer. When we became aware of how serious Amanda's condition is our plans became even bigger because we figured we wouldn't be going an trips for a while. We had big plans of exploring Newfoundland and possibly touring as far north as Labrador! These epic plans evaporated in a moment when we were told at CHEO hospital that Amanda needs to get on the heart transplant list as soon as possible.
We might be "homesteaders" living on a remote farm but we don't just slave away on the farm all the time. We believe that our homestead lifestyle serves our family well but is only part of the vision and goals of our family. We like to go for a vacation for a week or two after the garden is planted and the children are finished with their school work. Its so much easier learning geography, science and history traveling around visiting museums and experiencing other parts of the country.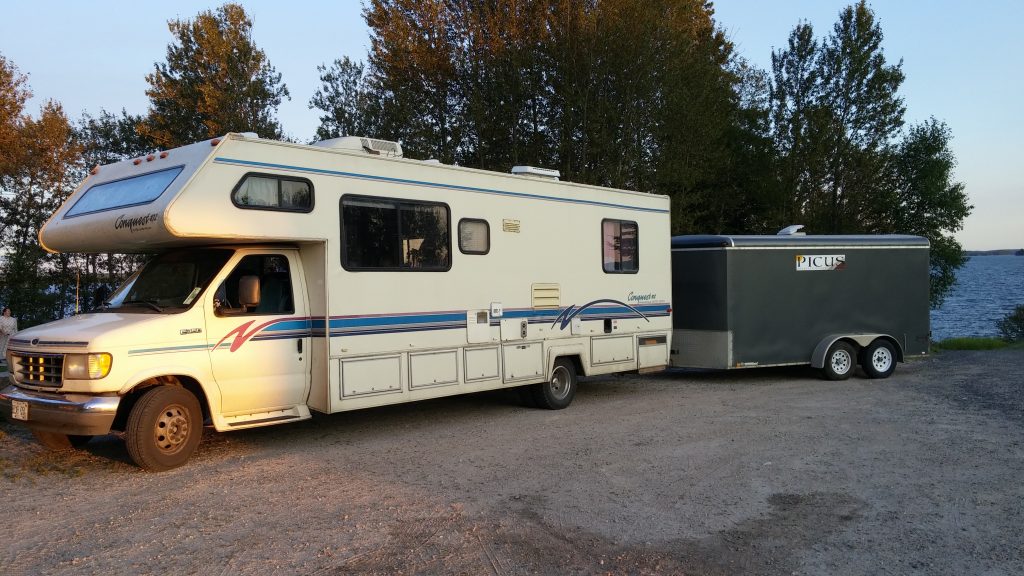 History of our RV
Patricia and I tend to be big dreamers and long had a dream of owning a motor home and traveling around the country on recreation and business with the family. We exhibit at a few farm shows every year with our business and always thought it would be nicer using an RV and have the whole family go rather than going to motels. We also occasionally go on demonstration trips with our equipment.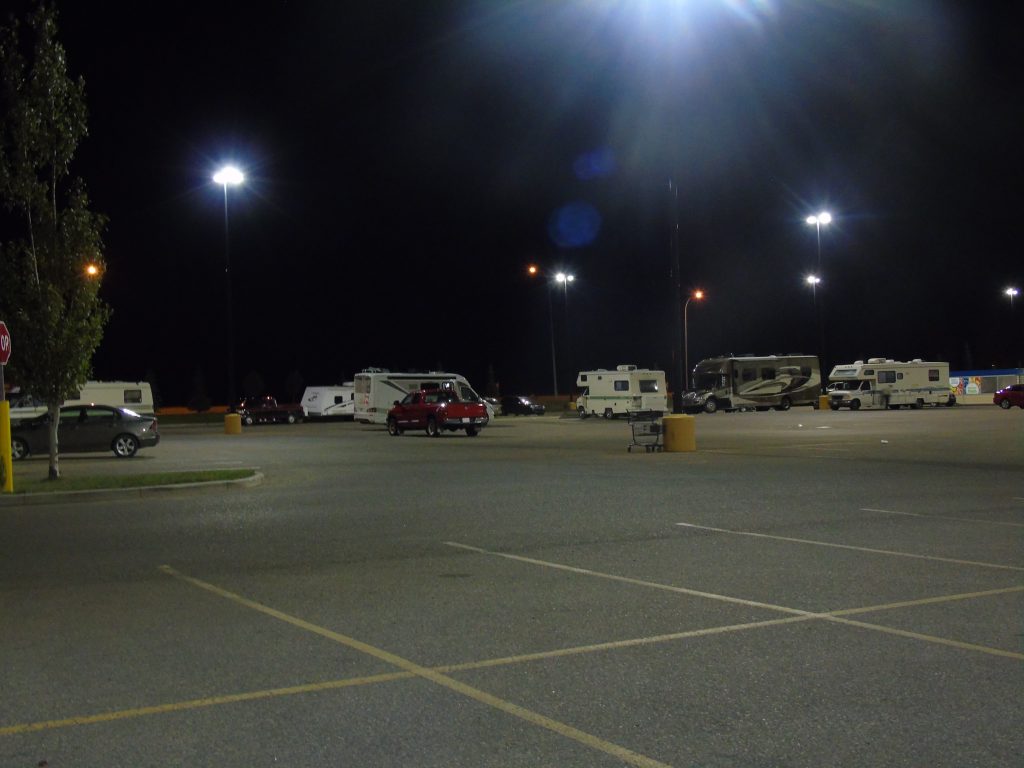 In 2016 we were asked to demonstrate one of our straw choppers for some Hutterite colonies in Manitoba. We decided to purchase this old 96 Ford motor home and travel all the way to the Rocky Mountains since we need to go as far as Manitoba anyway. This was the most epic and daring trip we have ever taken. It was quite a risk taking an older RV that we had just bought and going on such a long trip pulling a loaded trailer. We had a few tense moments broken down beside the highway but a tow truck took us to a garage and they had us going again in a day, without too much expense. We had a second repair before we made it home but overall it worked great and we made amazing memories.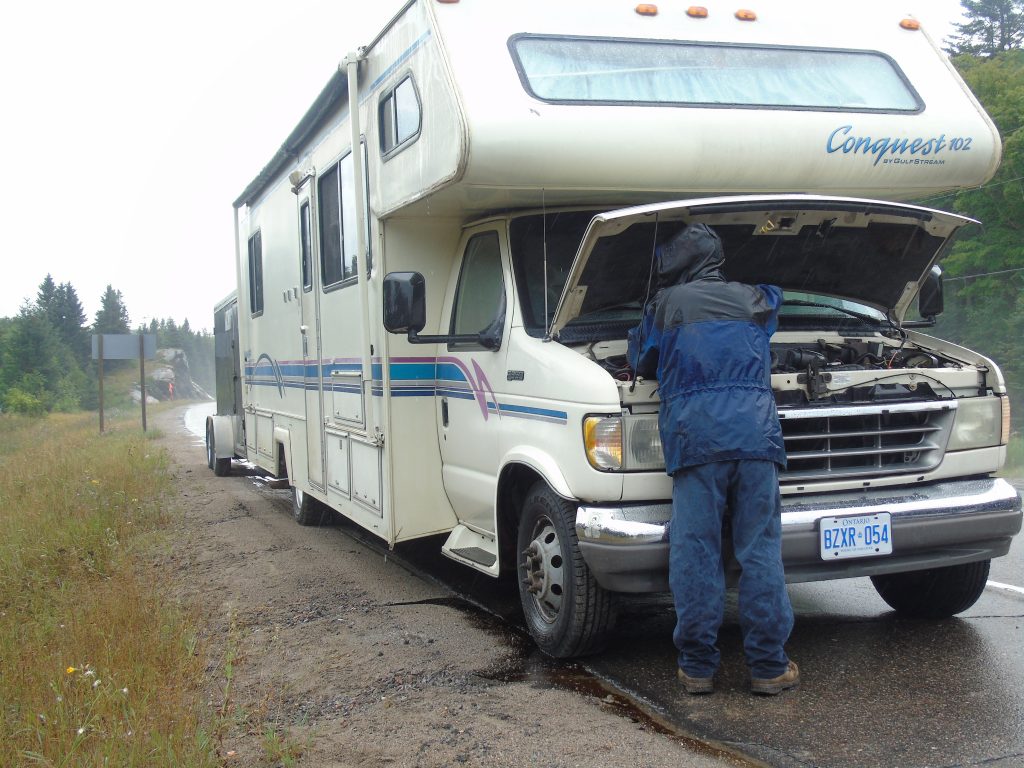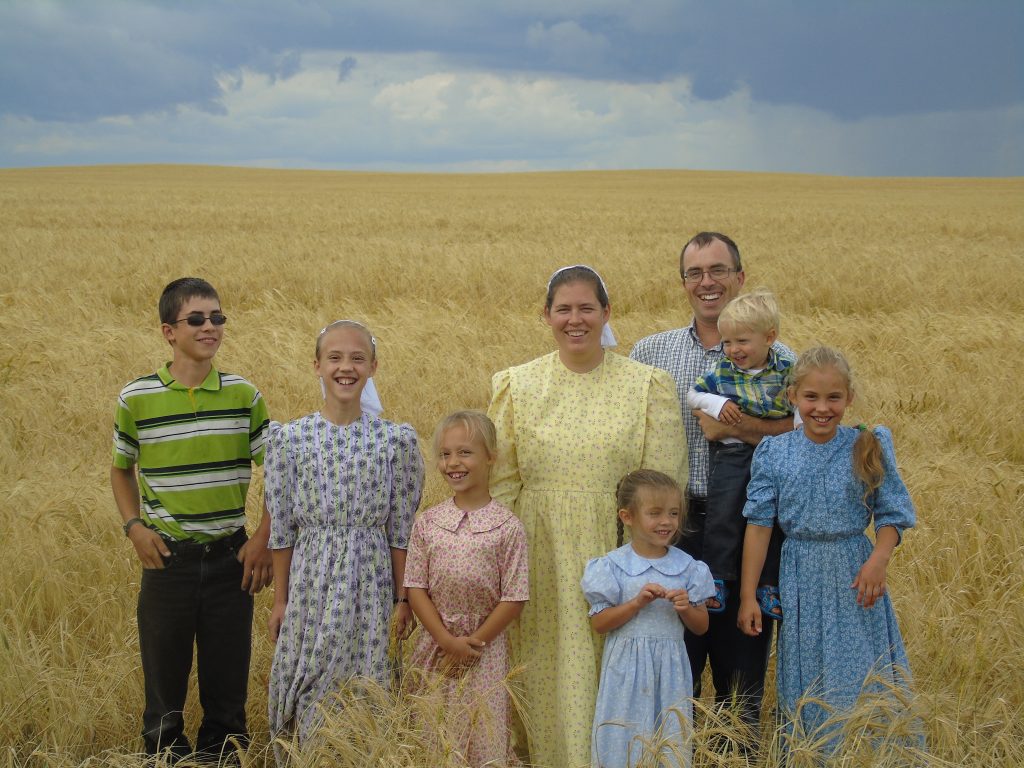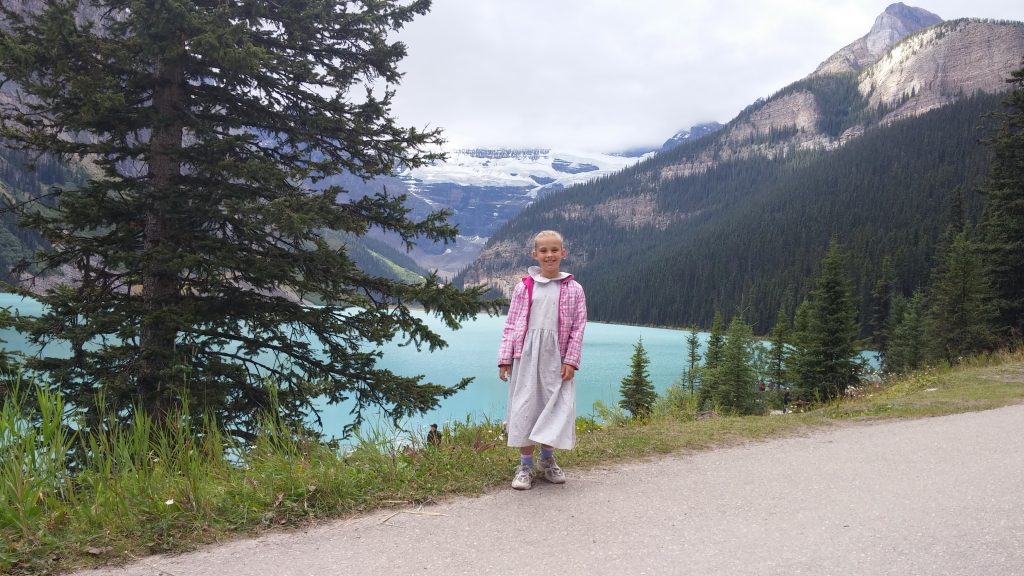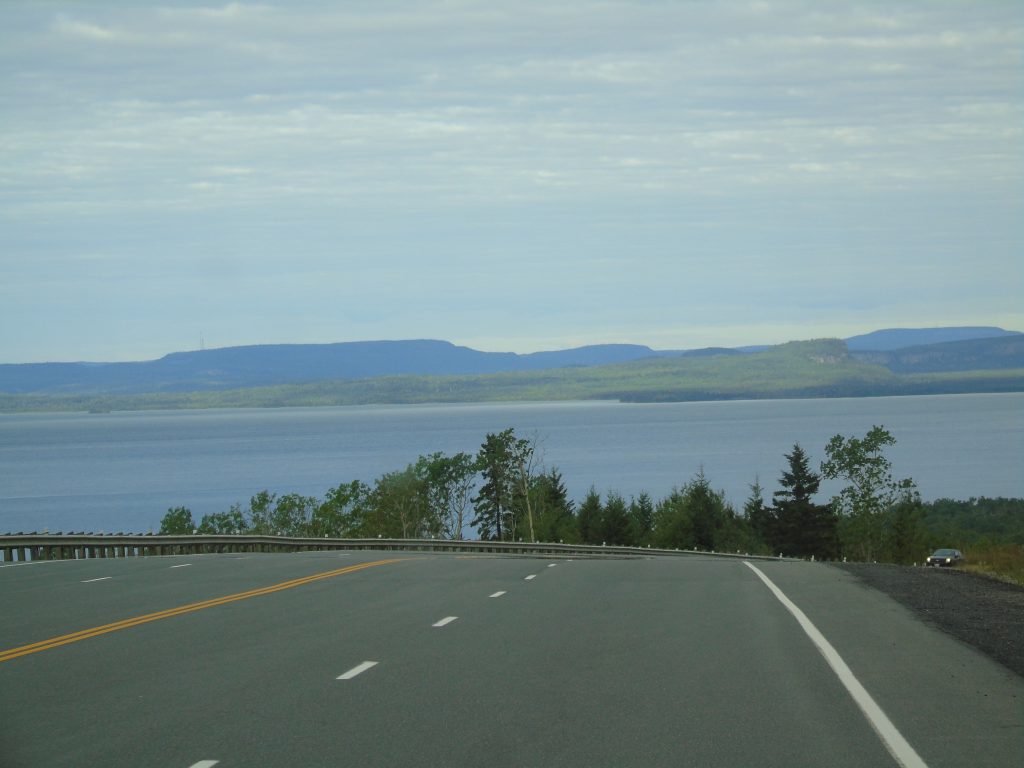 In 2017 we took a trip to Ken Ham's Creation Museum and Ark Encounter in Kentucky. In 2018 we took a little trip to visit family in Northern Ontario. We have learned to really enjoy the freedom and flexibility of traveling in a motor home and the old Ford has proven very dependable after we fixed a few things. It's crowded with 9 people in a 30 foot RV but we learn to get along with each other! We used it for the last three years while we attended Canada's Outdoor Farm Show in Woodstock ON.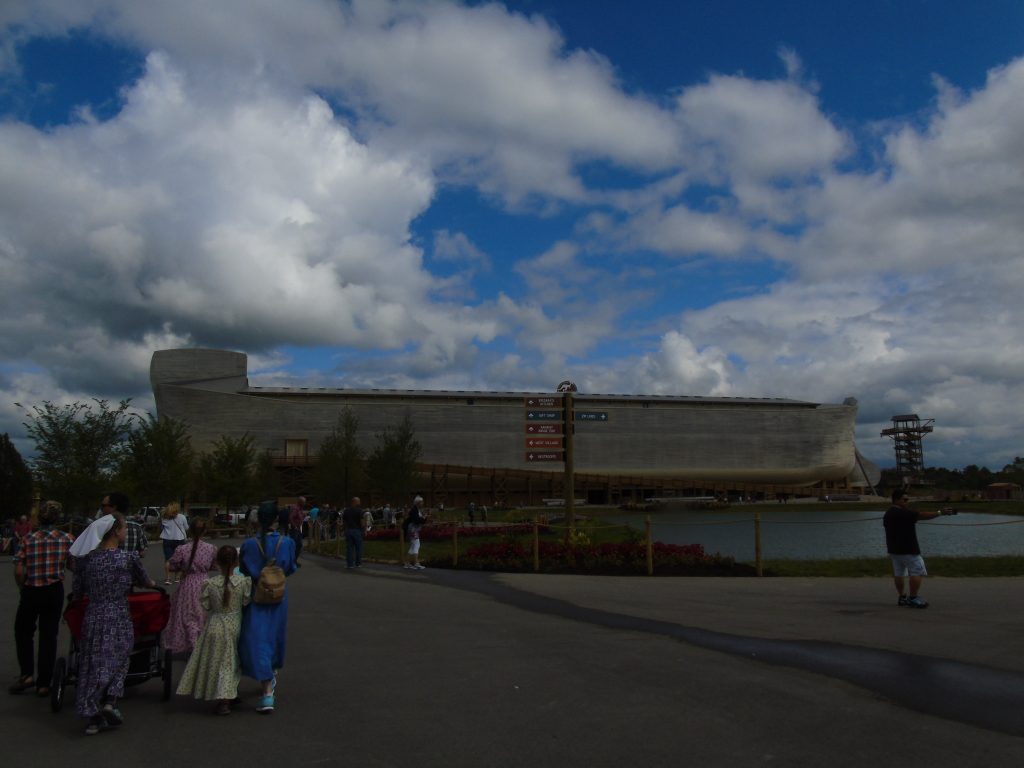 I fractured my arm!
Life just can't get done giving us interesting twists. Yesterday afternoon I fell face forward from almost 3 feet up landing on my arms on the concrete floor. I'm extremely grateful I did't break both my wrists or receive some other more serious injury. I just fractured my right forearm near the elbow and I don't need a cast but just wear a sling and take it easy for a number of weeks. I was told driving is no problem and going on a vacation might be the best thing for me to do! I'm also able to work on the computer a bit so I'll be able to do some work.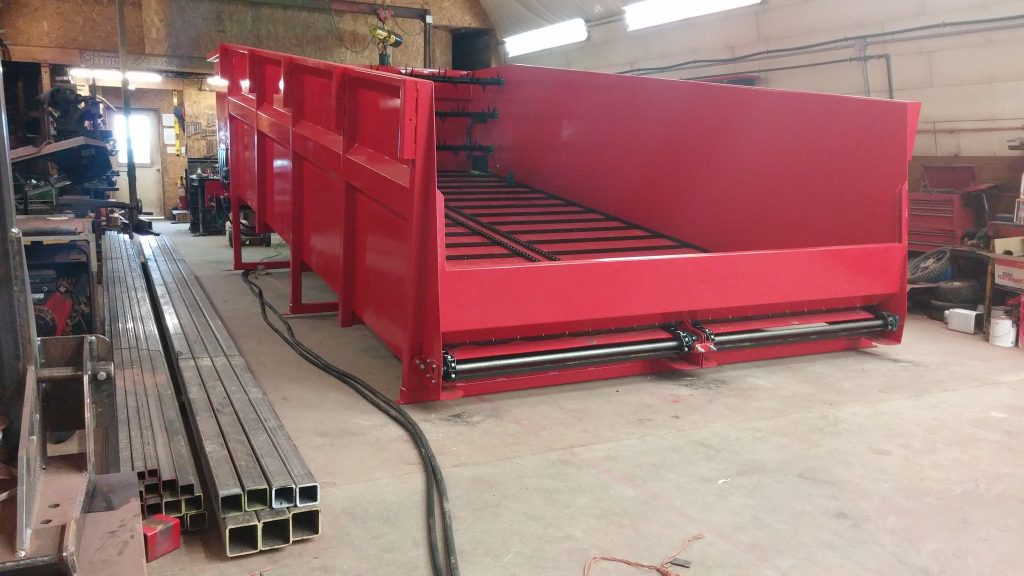 Springtime on the farm
It's been an extremely late spring up here but finally things are getting green. Below are a few photos for your enjoyment.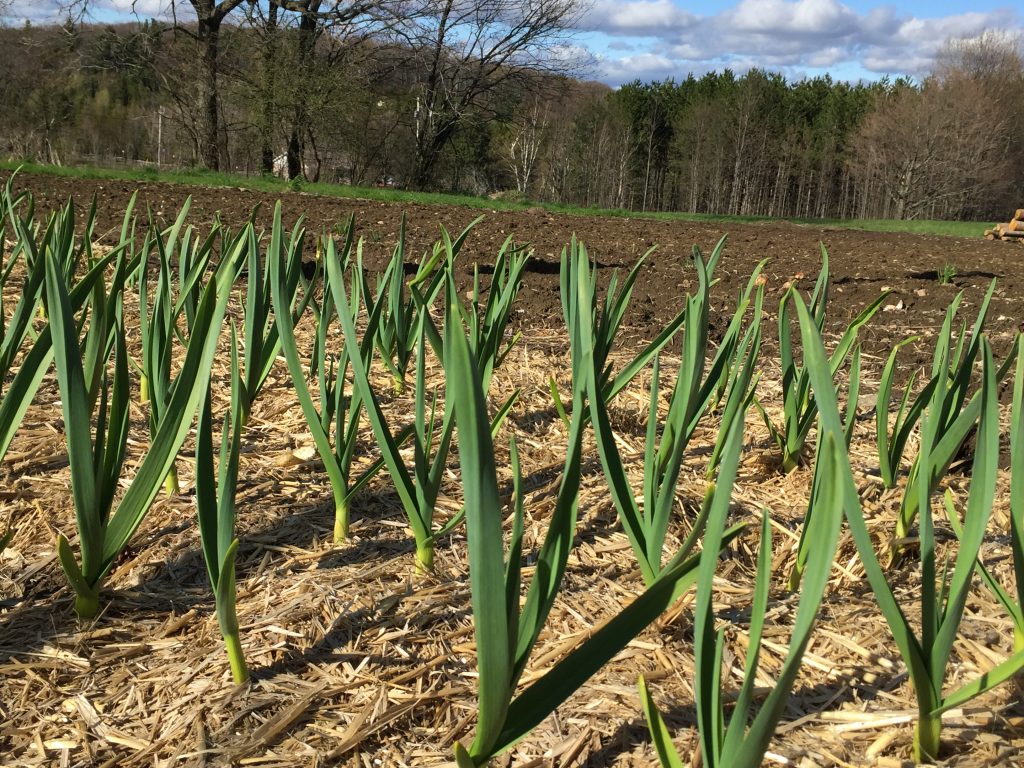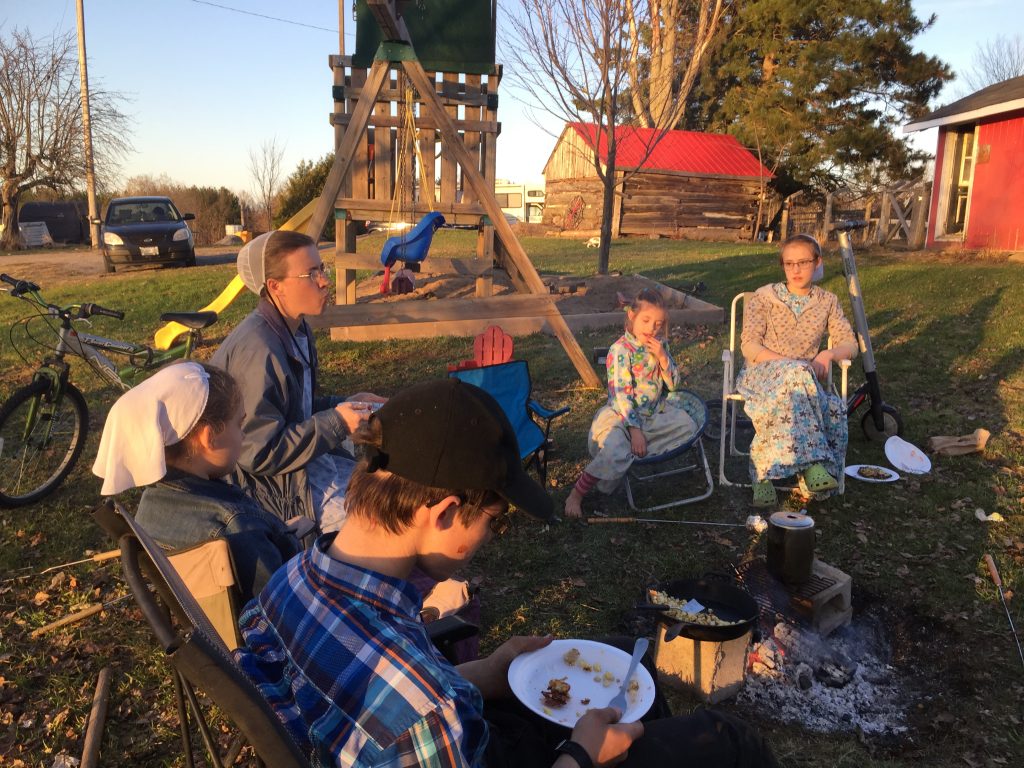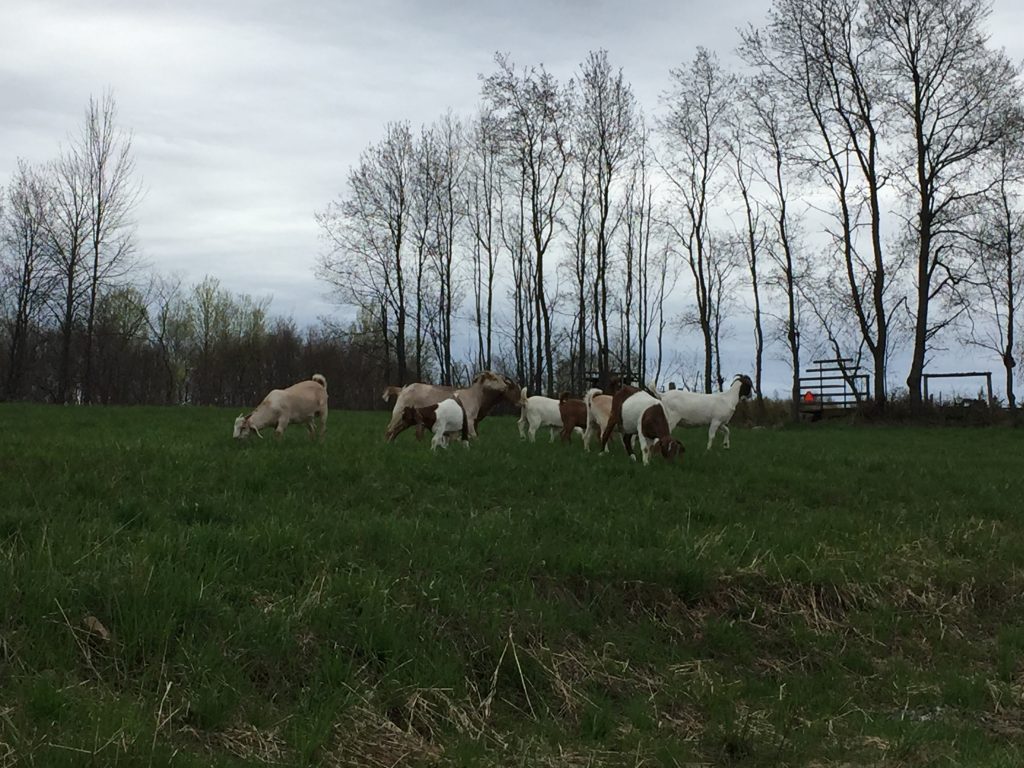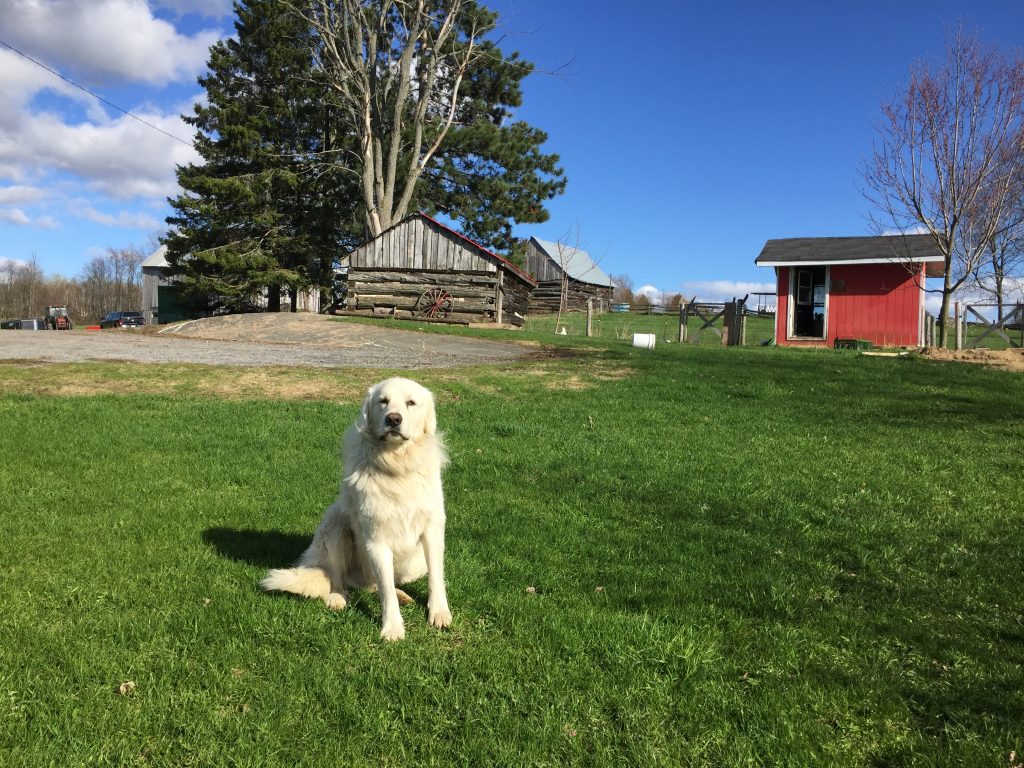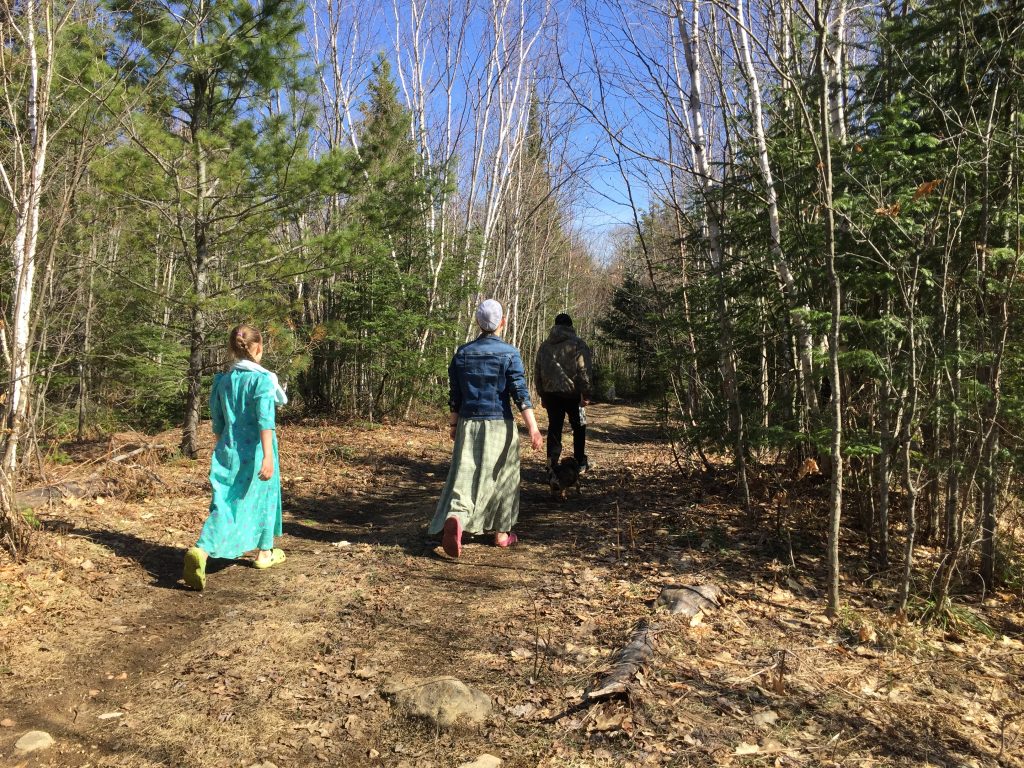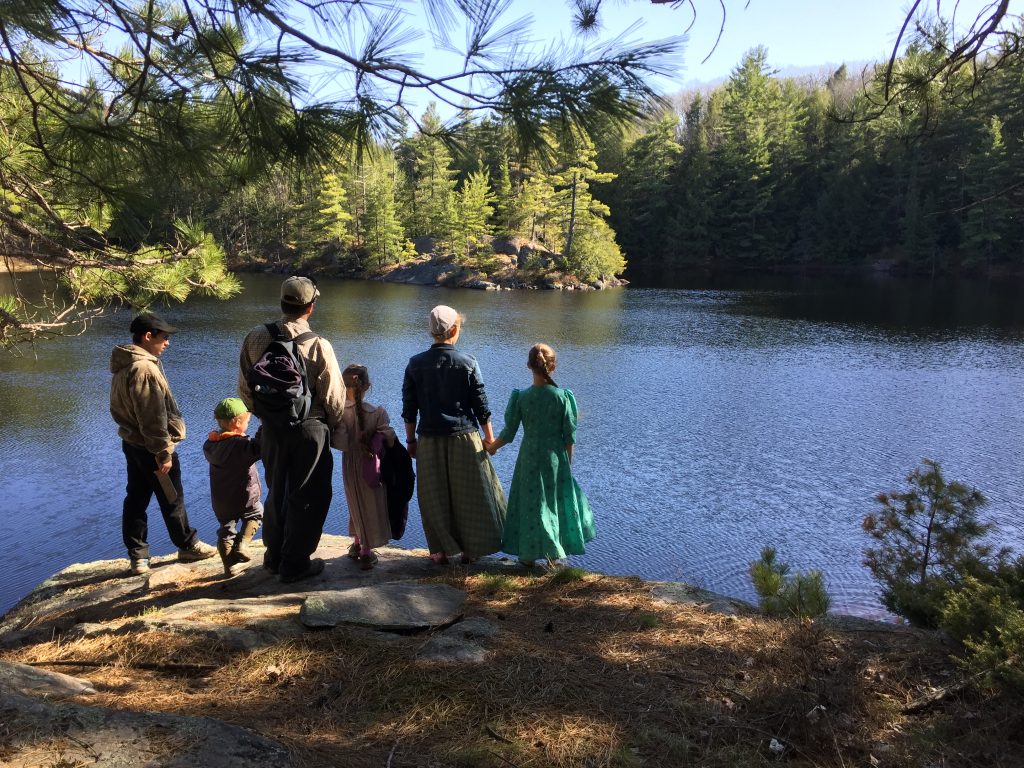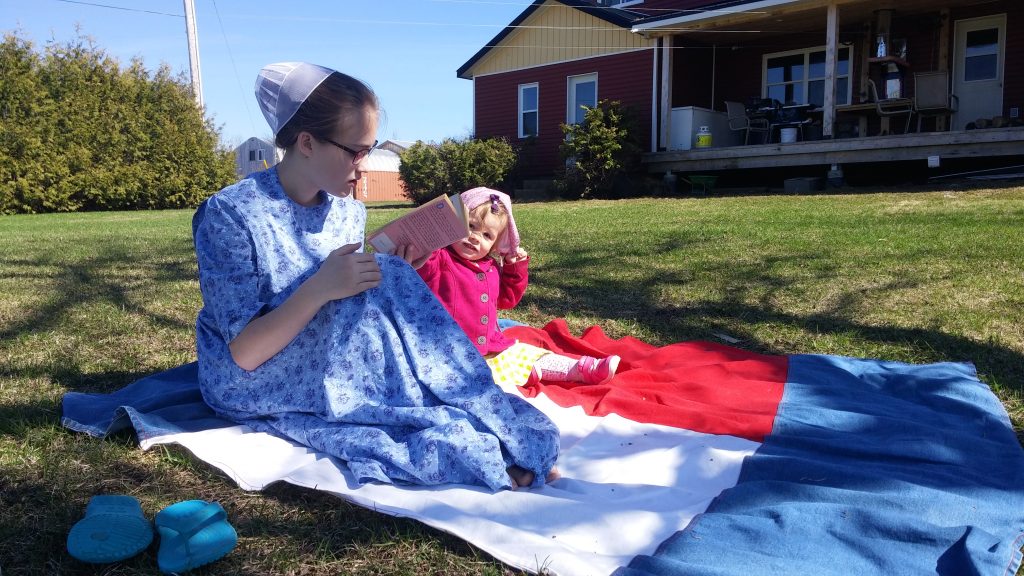 We continue to believe in Romans 8:28 "And we know that all things work together for good to them that love God, to them who are the called according to his purpose." Thanks for your prayers and your interest in our life. Hopefully we'll know in a few weeks when we'll be moving to the city and hopefully we'll be to PEI and back and can share some photos of our trip.