Our new book, Chance & Change, has been released!
For those who have followed our family's story, Chance & Change is now available for order. Read our post for more details and to see our schedule for book signing events.
Cover Text: Young, newly-married and ambitious, Galen and Patricia pursued their dreams for life and success. When God gently reordered their priorities and focus, they found themselves homeschooling and homesteading, building a new life for their growing family in rural Ontario. But the hardest test was still to come—could their family endure traumatic lifestyle change and deep pain, and yet grow in grace and faith together?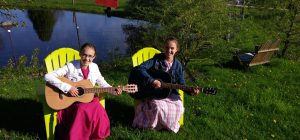 Visitation will be held at Bancroft Bible Chapel: Monday, June 24, 2019. 1-3PM and 6-8PM.Location: 106 Hastings St N Bancroft, Ontario The Funeral will be
Read More »